Tired of tracking your days away?
With TaxBird, managing residency requirements is easy.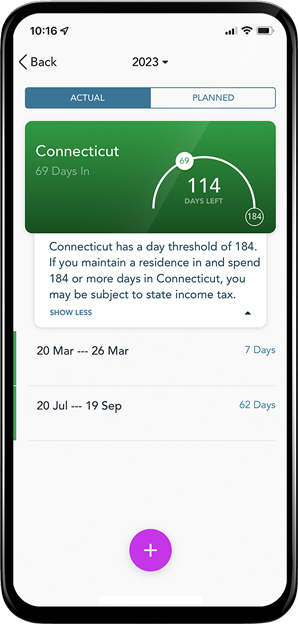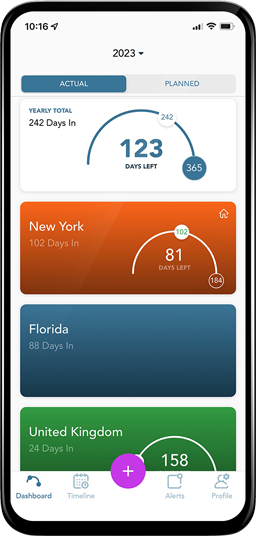 Simply add each of your residences to get started
TaxBird runs in the background using your device's location services
Real-time tracking shows how many days you've spent in each location and how many days you have left
You'll be automatically notified when you approach a location residency threshold
Comprehensive Residency Reporting
For subscribers, TaxBird provides detailed reports to prove residency in case of an audit.
Full Report Summary shows total days in each location for the selected tax year
Full Report Detail shows exact travel dates and time spent in each location
Report shows all days tracked and spent in the selected location
Full report shows all days tracked and spent out of the selected Location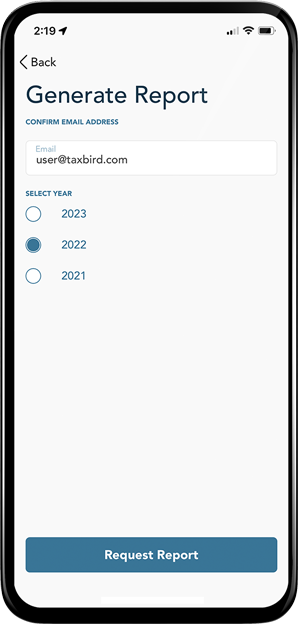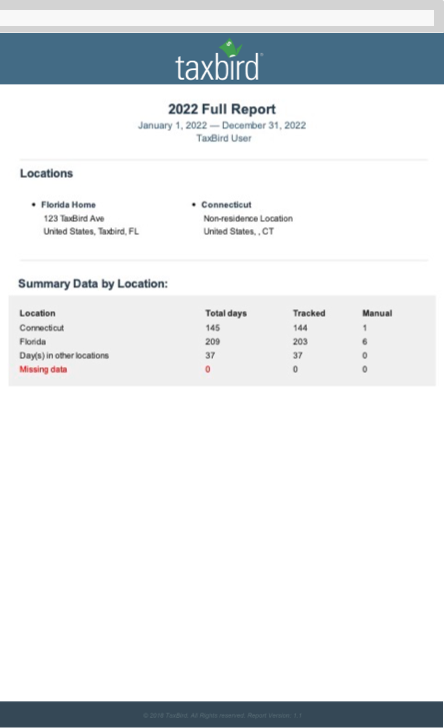 Ready to take flight with TaxBird?